Our mobile homes in Argelès-sur-Mer
MOBILE HOMES EQUIPPED FOR YOUR COMFORT!
For your next family vacation, the professional team at the 4-star Argelès-sur-Mer campsite offers services and facilities to make your stay pleasant and unforgettable.
Each mobile home rental in Argelès-sur-Mer has all the amenities you need for a relaxing vacation on spacious, shady pitches planted with trees. The bedrooms, with plenty of practical storage space, adjoin a convivial dining area. The kitchens are fully equipped for your daily comfort.
All our rentals feature garden furniture and a covered terrace for outdoor living.
At the Argelès sur Mer campsite with water park, we also believe that you don't have time to waste on tedious car journeys. So, everything is organized for a life of simplicity and without constraint
Our Argelès-sur-Mer campsite: an ideal beachfront location
When you rent your mobile home in Argelès-sur-Mer, you can enjoy the proximity of the water! Located in the heart of the seaside resort of Argelès-sur-Mer, the campsite is close to the town's beaches.

Enjoy the beauty of the Mediterranean with your family. Thanks to the serenity of the water, your children will be able to splash around without risk. Argelès-sur-Mer boasts 7 km of beaches , including the pretty Plage du Racou, Plage de la Marenda and Plage du Centre.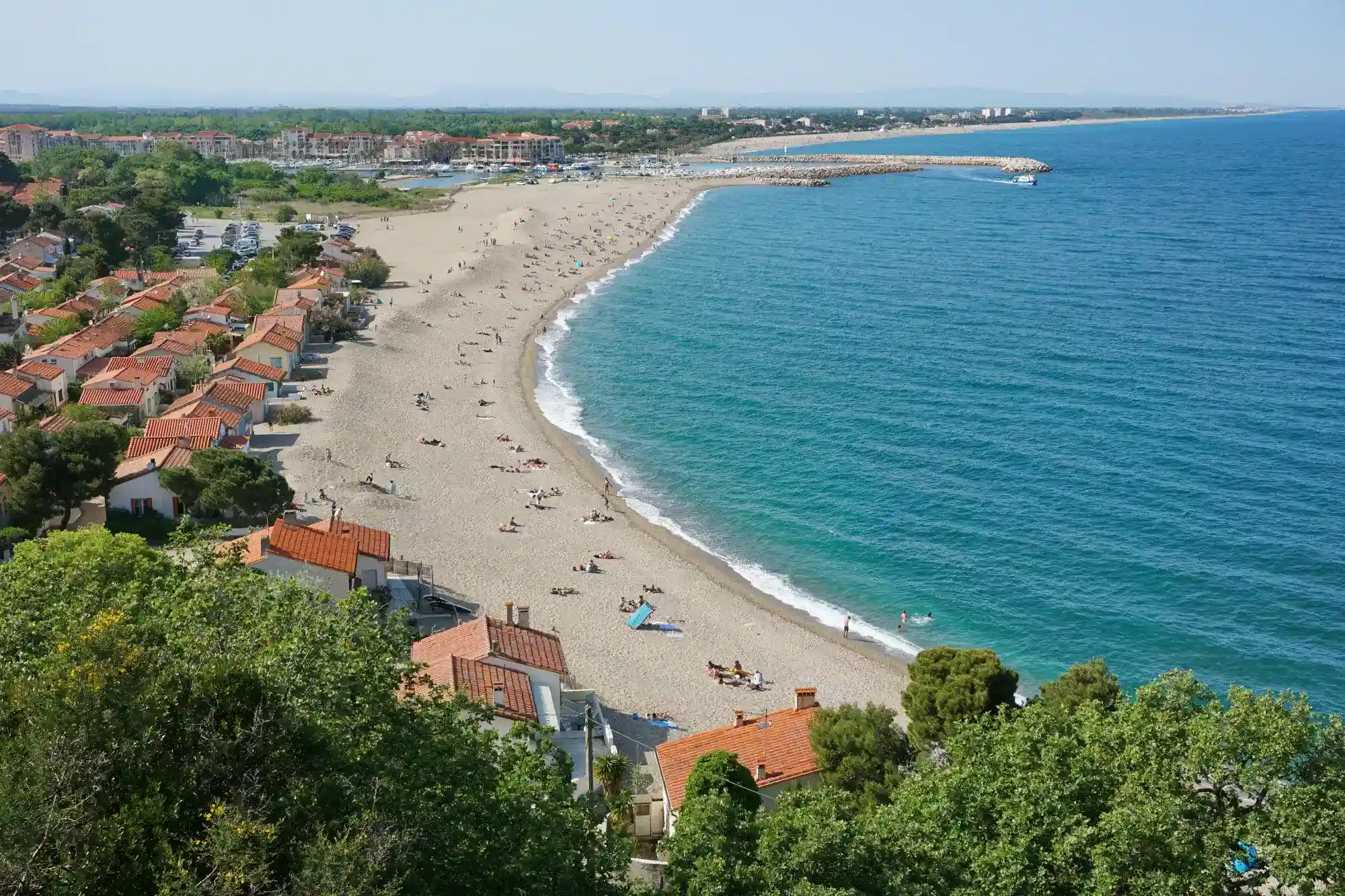 Activities, entertainment and kids' club at our Argelès-sur-Mer campsite
All our campsites offer a wide range of activities and entertainment. Ours is no exception!
Daytime activities include pétanque tournaments, Olympics, water sports, fitness and orienteering, as well as picnic outings, dance classes and table tennis. And for the kids, the kids' club promises lots of fun and laughter.
At the club, your children can take part in archery, modelling or craft activities, take swimming lessons in the pool or dance classes, make costumes and take part in mini disco evenings. For older children, our campsite has a teen club offering sports activities and indoor games.
In the evenings, our Argelès-sur-Mer campsite offers pool parties, aperitif games, various shows, bingo and karaoke, not to mention themed meals and foam parties. Typical campsite entertainment that appeals to parents and children alike!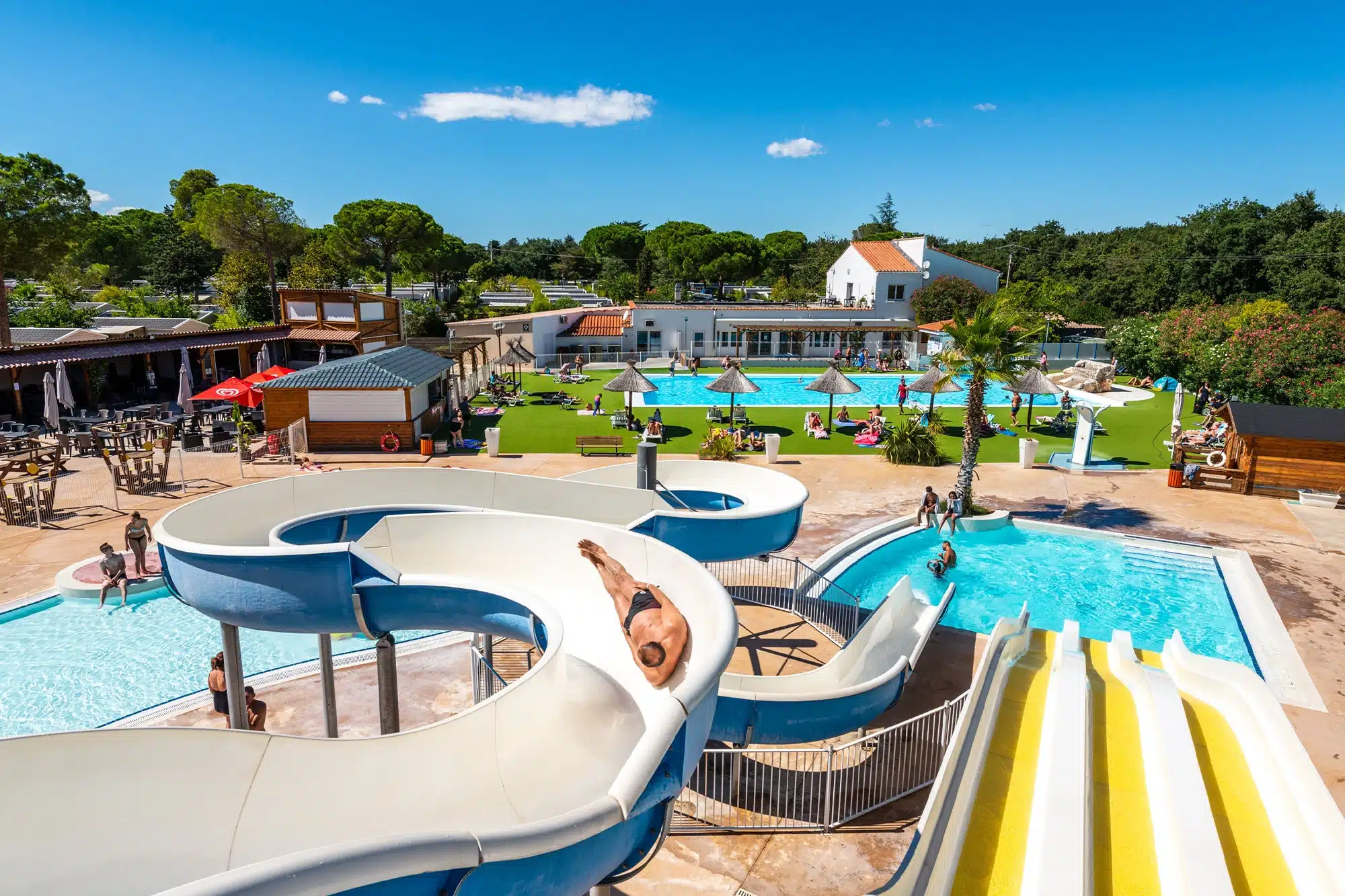 Enjoy the pleasures of the water park
However, if you prefer to stay close to your mobile home, our Argelès-sur-Mer campsite has a pleasant water park for your tribe to enjoy. Families come here during their vacations to sunbathe and relax on the terrace in the shade of the straw huts.
Children will be delighted to spend whole afternoons in the campsite swimming pool, playing in the water games with their friends from the campsite. To add to the excitement, our water park is also equipped with sensational waterslides . These attractions offer fun and refreshing slides, perfect for sunny days. The waterslides, an integral part of our water park, are designed to guarantee safety and fun.
A range of places to visit around our campsite
Our Argelès-sur-Mer campsite is ideally located in the Pyrénées-Orientales department, in the Occitanie region (formerly Languedoc-Roussillon).
A region with so much to see and do! You can ask our campsite team for advice and tips on places to visit.
But in the meantime, here's a small selection of sites not to be missed during your stay: the village of Collioure, Banyuls-sur-Mer, Perpignan, Villefranche-de-Conflent, the Château de Valmy, the regional nature park of the Catalan Pyrenees, the prehistoric site of Tautavel…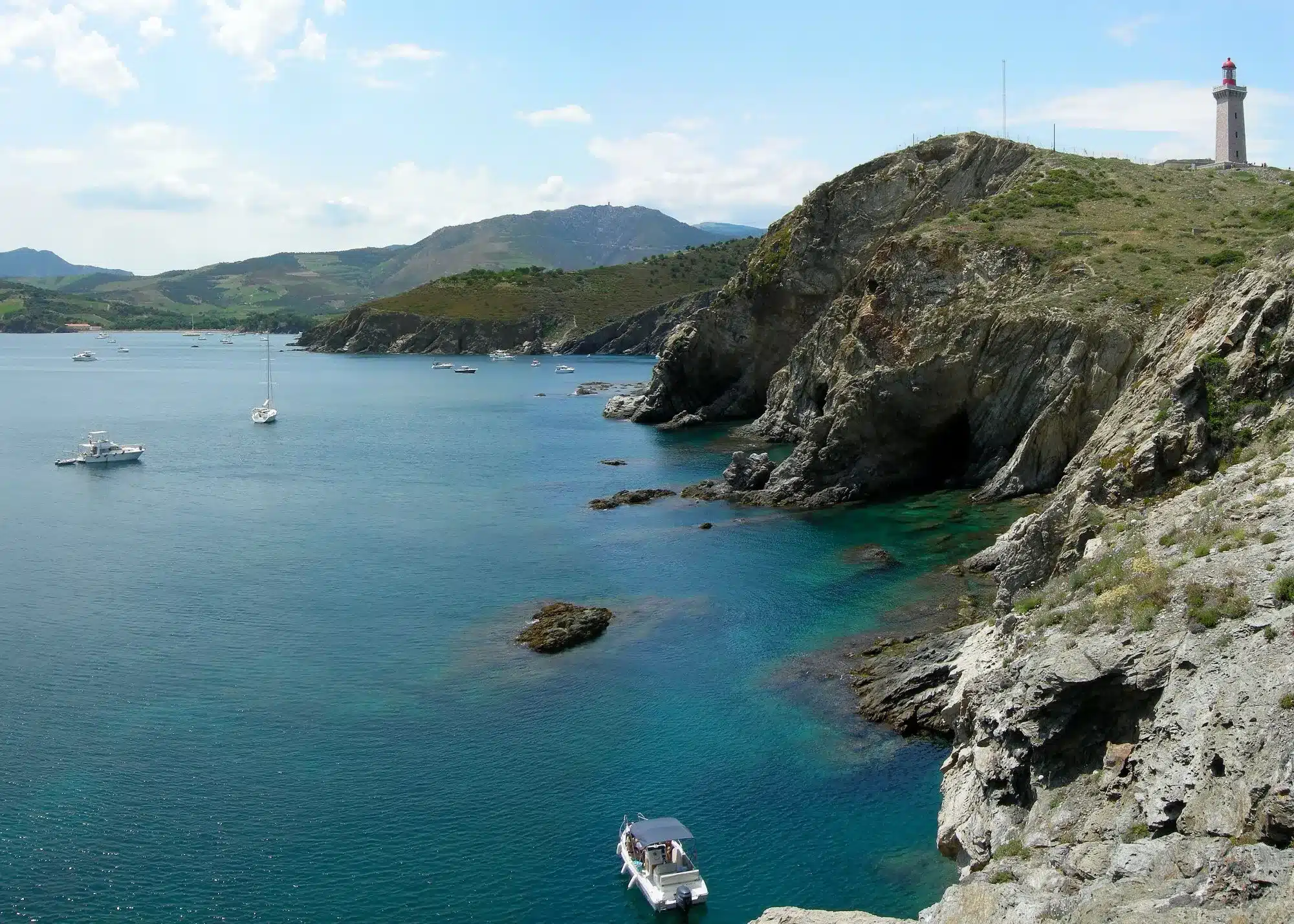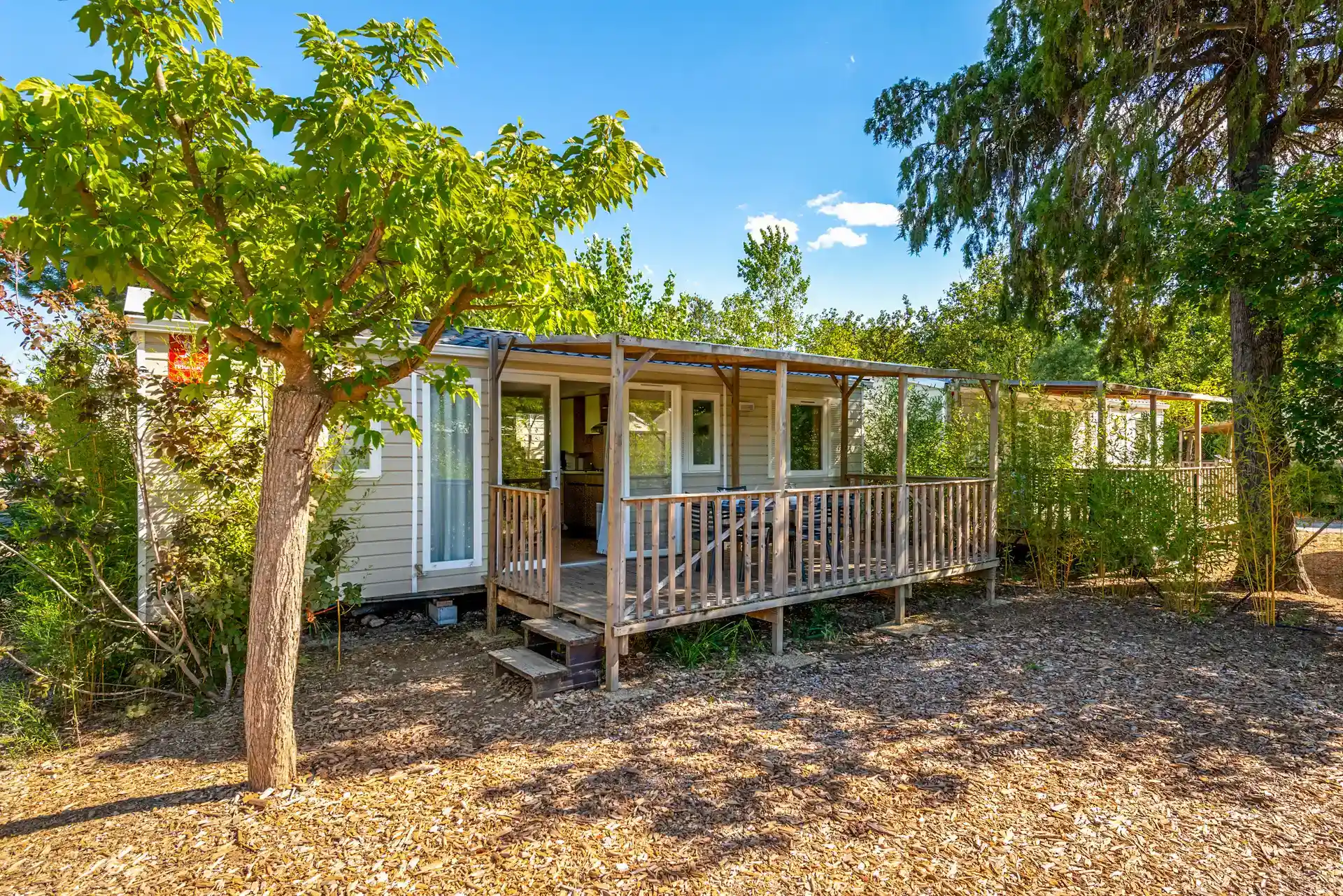 Book your mobile home rental at ourArgelès-sur-Mer campsite
Book your mobile home rental in Argelès-sur-Mer now!
For all information about our mobile homes and our offers (price of accommodation, number of nights, campsite restaurant, cancellation policy…), please contact us. We'll get back to our customers as soon as possible!
A comfortable mobile home with terrace, next to a swimming pool and not far from the beach, in a wooded park and in a beautiful sunny region all year round… what more could you ask for?
An unforgettable stay awaits you at our Argelès-sur-Mer campsite!
What do our customers thinkof ?
We had a good week's vacation. Very good, clean mobile home. Very good pool area with slides.
Lots of entertainment during the day and evening, 6 nights out of 7.
Friendly staff and top-notch entertainers! Special mentions to our Marseillaise Julie and Kévin (future Marseillais 😉) our week would not have had the same flavor without you!!!! See you soon, neighbors 😜
August 2023
Babeth D
Very good family stay, were afraid when we arrived reading the bad reviews, but finally not so proud… Very pleasant welcome from the whole team, clean campsite, perfect mobile home for a family of 4, pool and equipment super 🤩 restaurant and bar at the top! A really fun evening and atmosphere! We'll have very fond memories of our stay! Thank you very much
September 2023
Aurélie L
We have just spent 1 very pleasant week.
The campsite is very clean, as are the mobile homes, and the staff are very friendly and welcoming.
July 2023
Najoua F
Discover the services, the aquatic area and the entertainment!